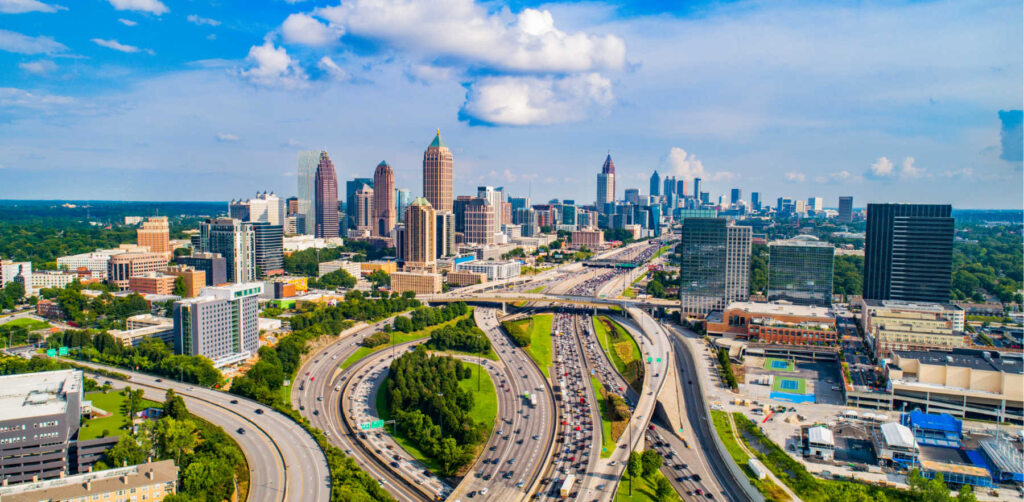 Even with the economic downturn, Atlanta is one of the most economically stable cities in the South. This is in part due to the variety of industries in the city. For example, tourism is a major part of Atlanta's economy, but by no means all of it. In addition, major companies such as Coca-Cola make their headquarters in Atlanta. Along with its thriving job market, Atlanta's population is growing. If you are looking for a career in Atlanta, there are four fields that are the most promising.
Healthcare. There are many healthcare careers in the Atlanta area that are promising. Most of them require far less schooling than an MD, although they tend to earn less as well. Medical assistants and dental assistants are in need in the Atlanta area. These professionals have many duties that help the providers with whom they work. In addition, physician assistants – professionals who function much like nurse practitioners – are in high demand in the area, leading to stable careers.
Home Healthcare. Although technically falling in the category of healthcare, home healthcare can be seen as its own field. The career of home health aide is one that is particularly promising. A home health aide works with a patient – often elderly, ill, or injured – who needs help with the basic tasks of everyday life. He or she may help the patient bathe, eat, dress, or perform other necessary tasks.
Information Technology. The field of information technology becomes more essential by the day. Almost all businesses perform their transactions by computer, so it is vital for these computers to be functional at all time. There are many careers available within the information technology field, including technicians, database administrators, and more. These professionals can work as freelancers, work for IT firms that contract with different clients, or can work in an IT department within a large firm or business.
Hospitality. Atlanta is a hot spot for conventions and tourists, and as such, the hospitality field is a provider of many jobs. People looking to make their career in hospitality have a number of different options. They may start in entry-level jobs such as housekeeping, receptionists, or bellhops, and work their way up. Other careers within the hospitality industry include managers – who usually need a bit of experience before being hired – and events coordinators. These careers are thought to become more abundant as the economy begins to improve and more people attend conventions.
Atlanta is fairly consistently ranked in the top 25 US Cities for both living and working. This combination ensures that Atlanta should be a promising location for families and professionals alike for quite some time. As the economy is slowly improving, careers in Atlanta should become even more abundant.
Atlanta Jobs – Atlanta, Georgia salary and employment information.
This article was written by Nicholas for the website jobinsighter.com
To be featured on the website, please contact me and send me your article about jobs!