Teenagers today are taking the world by storm with their entrepreneurial spirit and innovative ideas. They are creating businesses that are making them a lot of money in the process. From online stores to tech startups, teenagers have been able to turn their passion into profits.
These young entrepreneurs have not only been able to make money but also gain valuable experience in the process. They have learned how to market their products, manage finances, and even hire employees. Through these experiences, they have developed skills that will help them succeed in any industry they choose.
The success of these teenage entrepreneurs is an inspiring example for anyone who wants to start their own business. At one hand current generation is getting lost in their smart phones and another hand current generation is moving towards developing career at young age. It shows that with hard work and dedication, anyone can become a successful entrepreneur regardless of age or experience level. Let's check out some of the success stories of teenagers-
Top 4 Teenage Entrepreneurs who are Making Lot of Money
Teenage is the age in which a human being is in development and growth stage both mentally as well as physically. As we are in to fast moving modern life, now teenagers have steps into the shoes of becoming a bread earner of their own. They are into entrepreneurship. Let's check out top 4 teenagers who are now rich Entrepreneurs-
1. Gimkit's Owner Mr. Josh Feinsilber
Josh Feinsilber is a prime example of a successful teenage entrepreneur. At just 19 years old, Josh has built an empire from his online quiz platform. His success story serves as an inspiration to other teenagers who are looking to make money as entrepreneurs.
Josh's journey started when he was in high school and created a game called Gimkit which allowed students to compete with each other in quizzes for rewards. His idea gained traction quickly, and within a year he had raised $2 million in seed funding from top venture capitalists.
Today, Gimkit is one of the most popular quiz platforms used by teachers and students alike all over the world. Josh has become an inspiration for teenagers who want to make money as entrepreneurs by following their dreams and taking risks. Although YouTube marketing and Twitch has contributed alot in the growth of gaming field. But Entrepreneurs like Mr Feinsilber has something different in their mind, in terms of gaming field, business, and goal.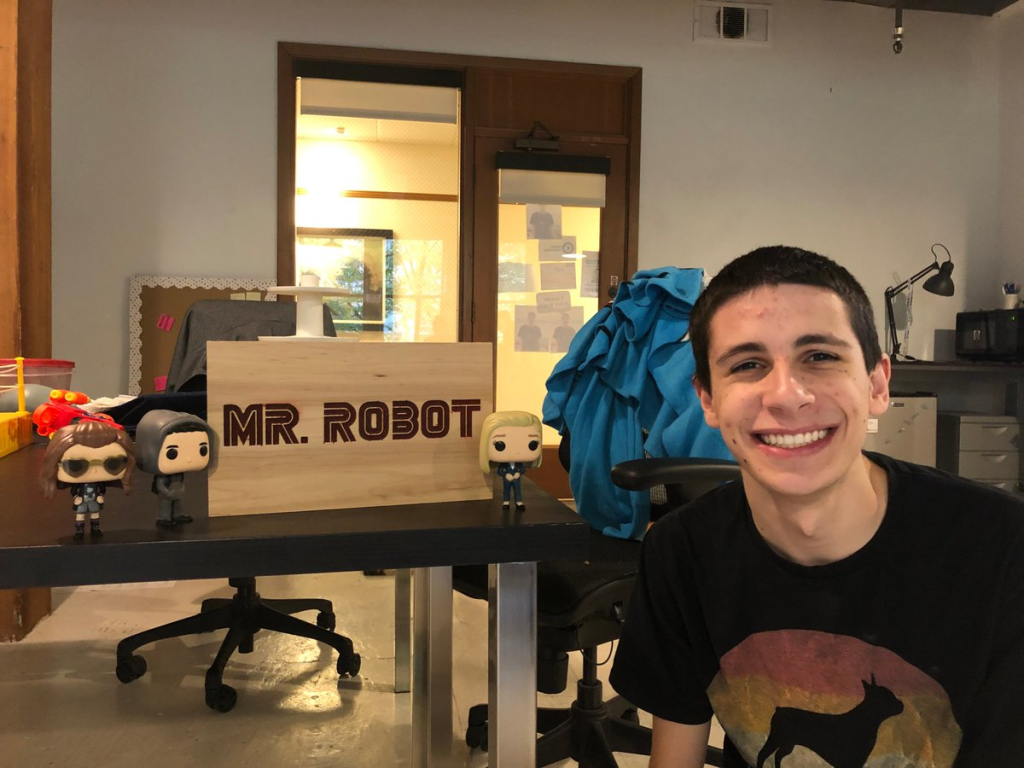 2. Mr. Cory's Cookies Owner Mr. Cory Nieves
Mr. Cory Nieves is an inspiring example of a young entrepreneur who has achieved success at an early age. At just 16 years old, he started his own business, Mr. Cory's Cookies, which has become a major success in the industry. He has managed to make a lot of money from his business and is now an inspiration for many teenagers who want to pursue their dreams and become entrepreneurs.
Mr. Cory Nieves is proof that you don't have to wait until you are older to make money as an entrepreneur. With hard work and dedication, it is possible for even teenagers to achieve great success in business and make money on their own terms. His story should motivate other teenagers who want to take the entrepreneurial path but are scared of taking the risk due to their young age. He is not stopping just at Mr. Cory's Cookies. He has planned to open new venture from scratch in another fields as well. He is highly ambitious and futuristic young entrepreneur.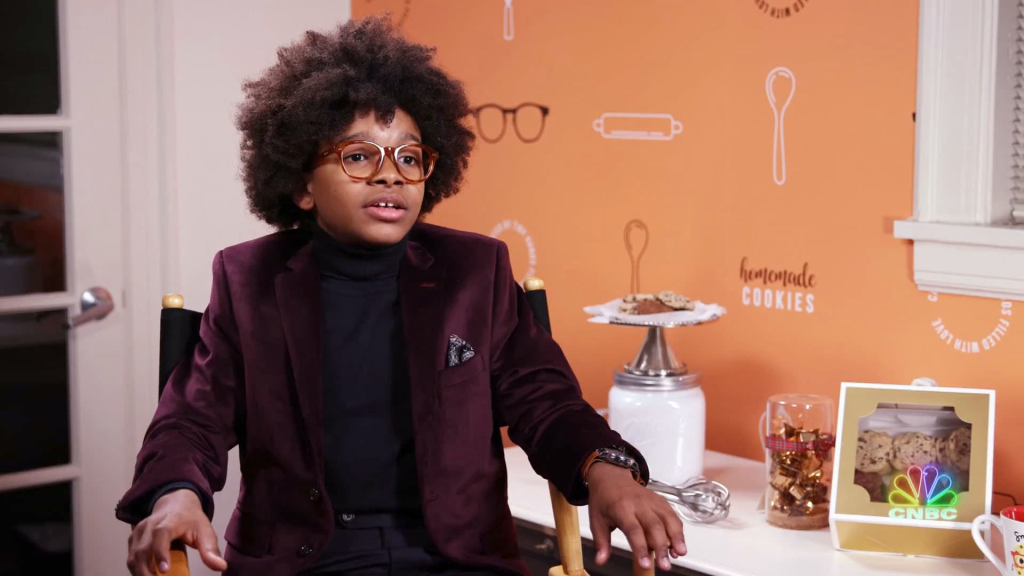 3. SmartCane's owner Ms. Riya Karumanchi
Ms. Riya Karumanchi is the owner of SmartCane, a company that produces canes for the blind and visually impaired. When she was just 16, she started the company with the help of her parents. Today, SmartCane is a thriving business with customers all over the world.
Ms. Karumanchi is an inspiring example of a young entrepreneur who has found success at a young age. She is proof that teenagers can make a lot of money as entrepreneurs if they have a good idea and are willing to work hard. With her smarts and tenacity, Ms. Karumanchi is sure to continue finding success in her business ventures.
Ms. Karumanchi's success story is an inspiration for young entrepreneurs who wish to make money while doing something meaningful and impactful for society. Her success proves that it is possible to combine passion, creativity and hard work to achieve financial success at a young age.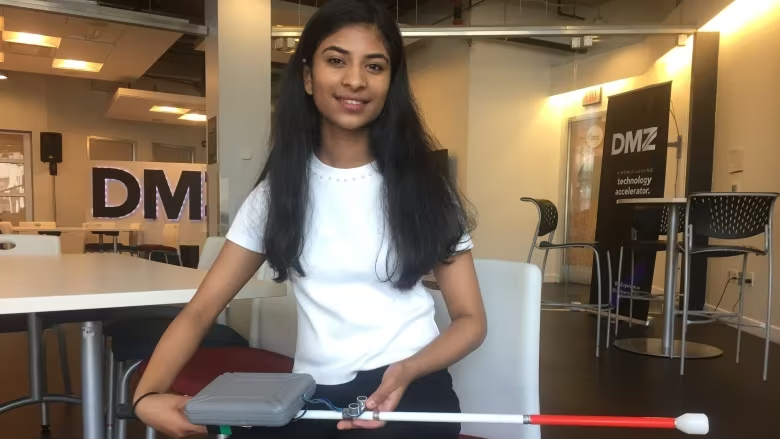 4. Gladiator Lacrosse's Owner Ms. Rachel Zietz
Ms. Rachel Zietz is a teenage entrepreneur who has made a lot of money as the owner of Gladiator Lacrosse. By the age of 15, Rachel had already built a $1 million company. She was 13, when she had this idea. Oh my God, 13!! She is the true inspiration. She also appeared on Shark Tank and was a finalist for the Greater Miami Chamber of Commerce's 2015 Entrepreneur Award. Rachel is an inspiration to other teenagers who are looking to make their mark in the business world. She has shown that it is possible to achieve great things at a young age if you have the drive and determination to succeed.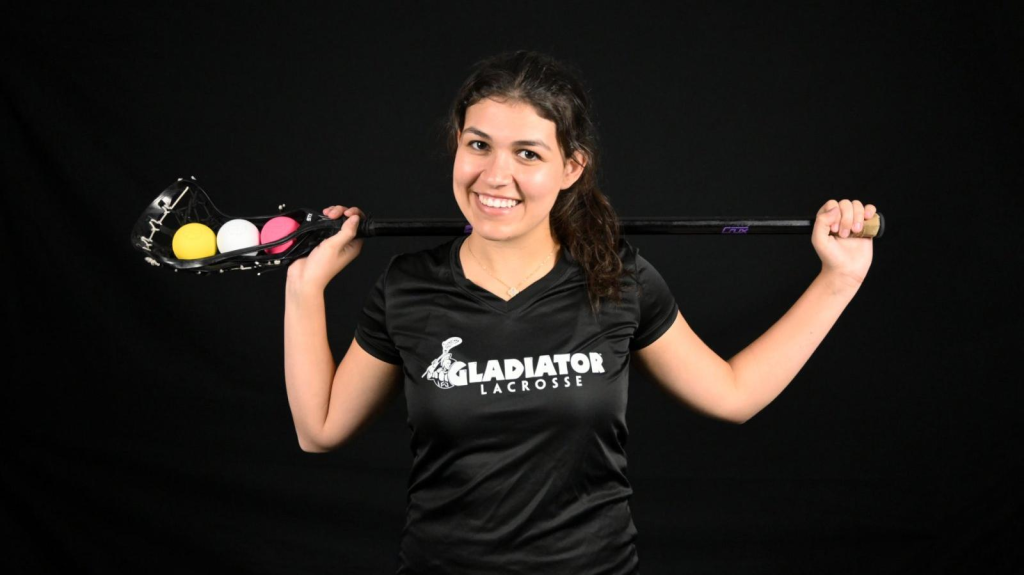 Rachel's story is inspiring not just because of her age but also because of her determination and dedication. She started with a simple idea and turned it into a successful business venture, proving that anyone can be successful if they have the right mindset and resources. Her success story serves as an example for other teenagers who are looking for ways to make money as entrepreneurs.
Bottom Line
In today's modern life where adults are choosing easy life, on other hand teenagers are choosing good future by investing their teenage life into doing some thing big i.e., entrepreneurship. Although, it is not easy. But this age is best for facing something interesting and challenging. You can learn something big in your life and it will also give you direction to your ultimate goal or career. In the business world, "Risk" is synonymous with "business" when discussing the world of entrepreneurship. In other words, taking risks is an inherent part of running a business. However, it's important to note that not all risks are created equal, and it's crucial to approach them strategically in order to maximize potential rewards while minimizing potential negative outcomes. These Teenage entrepreneurs are inspiring the whole world with their business ideas and accomplishments. They are proving, Age is just a Number.