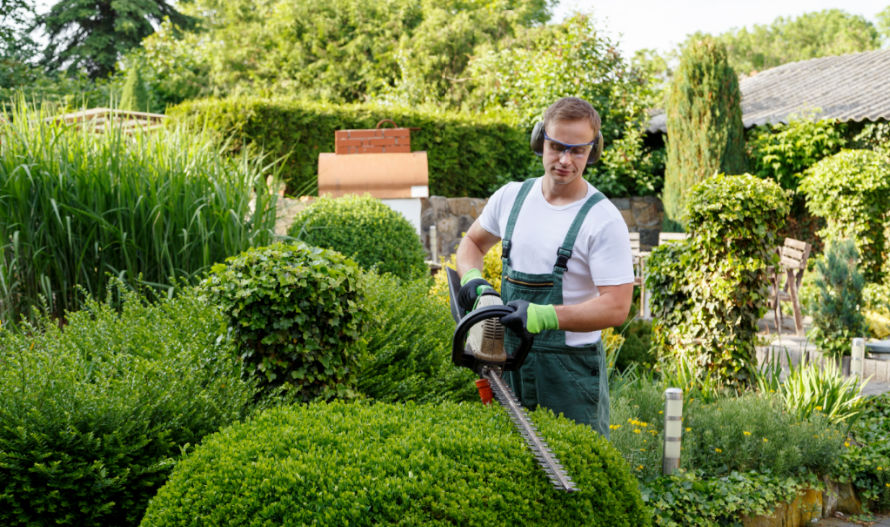 The job of a groundskeeper is a demanding one. This is because it takes a lot of tenacity to keep doing the same thing round the year over and over again. The responsibility of groundskeepers regardless of where they are being employed, is to take care of lawns and ensure that the lawns are in good shape always.
As simple as it may sound, fields that require groundskeepers are in need of regular mowing, aeration and watering. This is the bulk of the work that a groundskeeper does. The job varies slightly with specialty, i.e. from working with schools to cemeteries and other private or public organizations. The little addition when seeking employment with a company is the smoothening of sand pits and making sure the golf path retains a professional look throughout the year.
The equipment used by groundskeepers includes the hedgers, trimmers, lawn mowers and weed eaters. Other more sophisticated ones are tractors and chain saws which must be used with a thorough knowledge of their usage and the safety practices associated with them. Lots of other manual tools include shovels and hoes.
Groundskeepers are indispensable in sports. The role they play is an overly crucial one. This reflects in the award of 'Groundskeeper of the year' in recognition of outstanding pitches and lawns. Getting the job entails paying a lot of attention to job openings. Some employment companies post vacancies for this position on their websites while others make use of public recruiting websites to advertise the vacant position. Groundskeepers can trade clubs depending on how good they are. These changes reflect better pay packages and better working conditions.
The basic thing required to get the job is experience. This is vital and crucial because poor courses could damage the reputation of the club and affect the way things work within.
Physical fitness, being hardworking and flexibility in the approach to different tasks are other requirements. The job could also be advertised alongside "laborer". It essentially interprets the same role. Groundskeepers also work alongside greenskeepers in an attempt to keep the lawn as good-looking and sports-friendly as possible. On-site accommodation and other friendly packages are other benefits that can be obtained from the job.
The wages are always attractive and favor money saving. Groundskeepers may be allowed to take one day off midweek and work six days but this is not in all cases.The ability to weather the storm of different conditions while getting the job done professionally is the hallmark of this job. Get one first and do it to the best of your ability. Other jobs will keep coming.