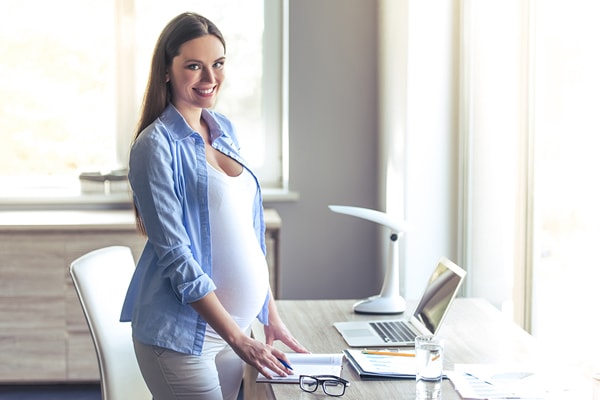 Being pregnant does not mean that you have to suffer from not having a substantial income, you just need to learn how to replace it or take precautions at the job that you already have.
Many women fear that they will lose a part of their income while they are pregnant due to not being able to find a job or not being able to do certain things like lifting over a certain amount of weight or being around chemicals. Even if you are on bed rest, there are still opportunities out there for you.
Mylot:
This site will only help you to make a little bit of money and it is basically a social site. They pay you for posting discussions and replies to their site. The minimum payout is $10 a month but they mainly pay in pennies. In order to reach the payout with them, you would probably need to post up 33 replies a day which would equal out to around $0.33 a day which would help you to make your payout each month. This site also allows you to receive earnings through your referrals and your referrals can help you to reach the payout even faster.
PTC sites:
These sites can take a long time for you to make any real money with them and they seem to take forever before you reach the payout. These sites are wonderful if you have enough referrals on them so that you don't have to worry about clicking yourself to death on the computer.
Freelance websites:
If you skills that you can deliver digitally (design, translations, voice over, etc) you can try to offer your services on websites like Fiverr, Freelancer or Upwork. But consider that there will be a lot of competition and at the very start you won't get many customers.
Mary Kaye and Avon:
Selling these items can help you to make a little bit of extra money. I know of a few people who have sold Avon and make a great living off of it. The trick with these is to get as many customers as you can so that they will continue to order off of you. Selling cosmetics is actually a smart trade to get into because people will always want these items and they will continue to run out of them which will cause them to purchase more or try out new products that these companies have to offer.
Online works as employee
There are plenty of employers who are looking for virtual assistants, people who can work 100% online at home – or wherever they prefer.
On google you will find some virtual assistant platform.
Home Made items:
My grandmother quickly decided to take her own lessons and turn them into a profit. She use to teach women how to make things using their hands. After she retired, she needed to create an income to supplement the money that she once had. My grandmother started making things with her hands and selling them on places like ebay and out of her home. This can come in handy for anyone who knows how to do arts and crafts or other items.
There are many things that you can do while pregnant to supplement your income while you are at home. Take advantage of opportunities but watch out for those who are trying to scam you. If you choose to work on the Internet, start with companies that do not require you to pay a fee so that you know you will not be loosing any money if the company turns out to not be legit.
This article was written by Aidan for the website jobinsighter.com. Aidan is the wife of Jake, owner of this website! 🙂
To be featured on the website, please contact me and send me your article about jobs!