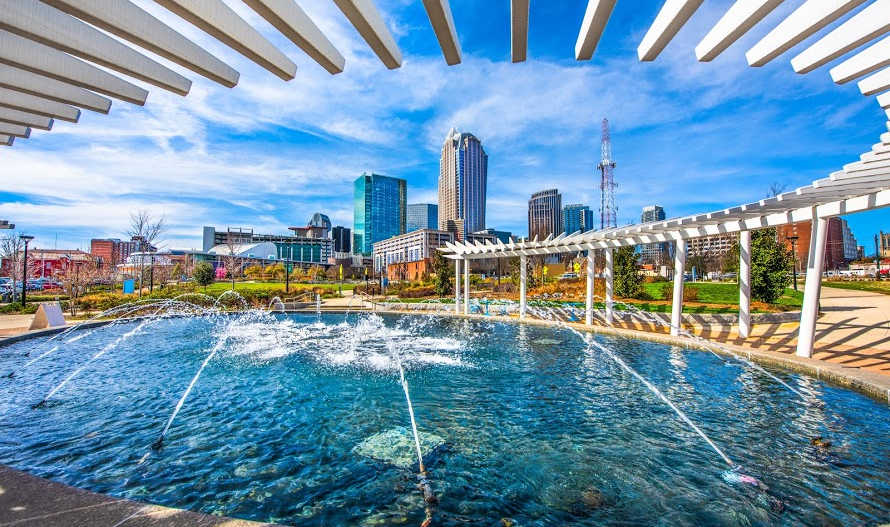 Like many US cities, Charlotte, North Carolina has been suffering economically and job growth has been declining. However, the cost of living is lower than average and the population is growing. In addition, the teacher-student ratio is much better than most of the United States. Anyone wishing to move to or raise a family in Charlotte, North Carolina should consider one of the following careers, which are still promising in Charlotte.
Sales. Retail and bulk sales make up quite a bit of the available jobs and careers in Charlotte, North Carolina. Sales can be performed in person or over the phone, usually known as telemarketing. Some salespeople earn an hourly wage while others work on commission, possibly making them more motivated to make sales. Sales jobs may or may not provide benefits such as health care and retirement funds.
Construction. Due to the increasing population of Charlotte, the construction industry is one of the more stable in the city. Construction workers are needed not only for building more housing but for working on roads and business buildings as the population grows. There are many careers in the construction field, from entry-level workers to managers and foremen. One thing to watch out for is the natural dip in construction work during the rainy season.
Trucking. As there are many different manufacturing plants in and around Charlotte, as well as products coming in from overseas, trucking is a major source of employment in the city. Truckers may either be "short-haul" or "long-haul" drivers, and may own their own trucks or work for a trucking company. It takes a special kind of person to be a trucker, as they must enjoy being alone for long stretches of time and able to stay awake and alert while driving.
Hospitality. Tourists do come to Charlotte, and they need somewhere to stay. Hospitality careers can range from bellhops and housekeeping to managers. Managers usually either work their way up in a particular hotel or gain experience in management in another area. People who work in the hospitality careers must be patient with frustrated tourists and able to work with many different types of people.

Although Charlotte has experienced a rise in unemployment and a downturn in job growth, many experts are saying that this city, along with much of the United States, will experience a turnaround soon. As the cost of living in Charlotte is so low, it may be worthwhile to explore careers in this city.