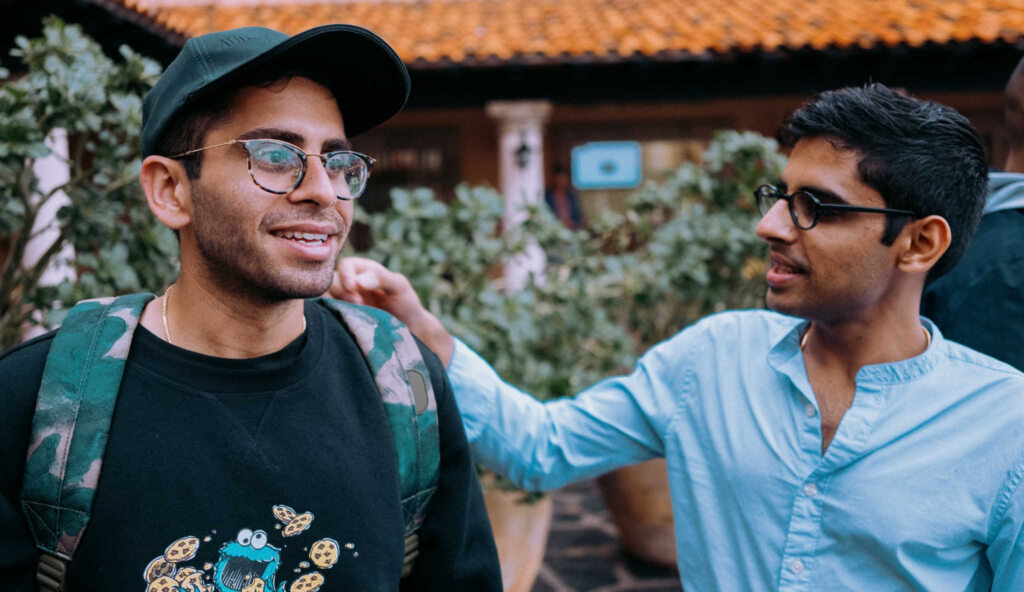 Chances are you have a friend or family member that is job searching. As the percentage of American's looking for jobs increases (with no end in sight until possibly 2020), so does the opportunity for being approached for job advice and assistance in looking for one. So what is the etiquette for providing such assistance? And on the same note, what is the etiquette for asking? Let's review some tips for selflessly assisting a friend in need, while also maintaining a sense of integrity and pride when searching.
When someone from your family or closest inner circle of friends contacts you requesting help with their new and unplanned job search, take the time first to listen. They are reaching out to you first as a trusted person in their life. Allow them to download their thoughts, feelings and frustrations without interruption and no advice (yet). Change is difficult for even the most stable of people, and when it comes to one's livelihood an unexpected change in that moment of time can be one of the most devastating or scariest ones they feel they will face. Ask them questions that surround parts of their life that are good, not details about the lay-off or their "future plans." Stick to conversations of reality and steer them away from the "what if" scenarios.
Keep in mind that perhaps the worst words you could say in this initial conversation are: it will get better or it will be ok. Save that for later. Just let them know that you are there for them.
Give the support mode about 48 hours to set in. After you have shared a cup of coffee, a 2 hour phone call and perhaps a box of tissues, then is the time to shift the help to advice and professional outlooks on their situation. Remember to keep all words of wisdom in line with your capabilities. Filling their minds with empty promises and unrealistic expectations is the worst thing you could do for them.
If you are unable to assist with their type of search (their field is completely outside your realm of networking abilities, etc.), then it is ok for your advice to point them in a direction of someone they can contact. If you are able to lend a hand, the first step is to get their resume and provide suggestions on improvements or tweaks that will make it more competitive. After the resume is in prime condition, help them create a list of "to do's," such as writing out names of every website possible to which they can post their polished resume, or a list of companies for which their experience would be either an asset or transferable.
After these lists have been created, your job in supporting the search is done. Never do the work for them. Yes, they will be overwhelmed and yes, you care about them; however, this part they must go alone. Your participation now needs to turn back to the support role-yep, get out your box of tissues. They will most likely want to seek more advice on interviews, salary negotiations and sometimes even relocation. Stick to your guns on providing loving support and focus on their strengths and the reasons they are so important to you. This will be the best feedback you can provide!
As for referring your newly-hunting friend to work for your company, a vendor or a client, please proceed with caution. You will be very tempted to do anything to land them a job; however, make sure they are extremely well suited for the position in question. They have a huge leg up on their competition if you, a respected individual in your organization, have referred them. When they are offered the job (and chances are they will) they must exceed expectations on all levels until they make a name of their own. If they do not, they will be back where they started on the hunt, and the HR department of your company will be more wary of accepting recommendations from you in the future. Remember-it's not personal, it's business.
Now, for those of you who have found yourselves in the need of a new job, a shoulder to cry on and a personal assistant to schedule all those interviews you envision you will be called for. Don't feel that you will ever be making your problems someone else's simply because you ask for support in your job hunt. We are humans-and humans need other humans for sanity and a hand to hold. Your search will be stronger with an army of people who love you standing behind you.
Keep in mind that when you ask for assistance, your integrity is what is most important. You must not expect others to do the work for you, or to refer you to a position you may or may not be suited for. Don't take business decisions personally and always keep your eye on the end goal-finding a job that is a good fit for both you and the company. Every no will bring you closer to a yes. Persistence and passion both go a long way in the world of the job hunt. When the person helping you makes suggestions; make the effort and always follow up with them on the results of those suggestions. The best etiquette for this scenario is common courtesy and respect of another's time.
The best thing to do for either situation is to simply be prepared. Prepare mentally, financially and physically for a change. Sometimes changes are voluntary and sometimes they are not. Make sure your next change leads to smooth transition into an even better journey!
Jake
Read also: