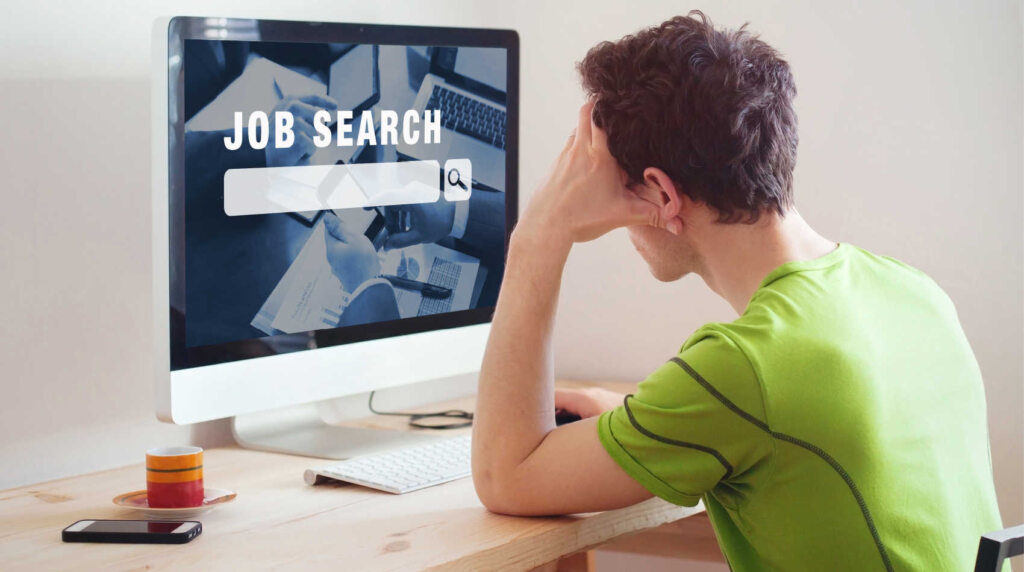 Unemployment is a hard thing to face. Not only are you anxious to get a job in order to pay your bills, but the stigma that you are lazy just because you happen to jobless is also hanging over your head. I can attest to this because currently I am seeking a job. Freelance writing articles on hubpages and being a full-time college student are currently my only gigs. Some may say that is enough, but speaking as one who has rent and other bills to pay with no help, I say that I am in desperate need of a job.
One thing that's important for any job seeker to have is a strong resume. You don't have to lie about your education, skills, or work experience to create a strong resume, just enhance on your strengths so that employers will notice you. When you submit a resume while applying for a job, include a cover letter even if one isn't required. This shows the employer that you are really interested in getting the job. Be sure to take time to personalize each cover letter. You can keep the basics such as your interest in the company the same but remember to mention the job you are applying for specifically. Give them a brief synopsis of your strengths in order to let them know that you can be a great asset to their company.
One thing I have recently done is post my resume online on jobsites such as www.careerbuilder.com, www.monster.com, and www.hotjobs.com. Posting your resume online makes you available to numerous employers who you might not have found otherwise. These employers can view your resume and contact you if they believe you qualify for a job opening they have. This essentially cuts your work in half because you don't have to search as much for jobs online. If you create a profile on these job websites, they can match you with potential employers. And for those of you worried about posting your resume online with your personal information on it, these sites have a privacy option where you can determine how much of your information is viewed by potential employers while still allowing them to contact you.
I have received great leads from posting my resume online. Rather than searching newspapers for classified ads to see who's hiring, you can find hundreds of people who are hiring with just the click of a mouse. And what's more convenient about using job search websites to assist you is you can narrow down your search results by location, experience, and education.
In addition to searching for jobs online, it's a good idea to go job fairs in your area. There are many potential employers who have company representatives at jobs fairs and some of them interview on the spot. Be sure to dress to impress when you go to a job fair because you might just walk out of one with a job, or at least a chance to interview for a position.
Word of mouth is also a way to let people know you're looking for a job. Ask friends and relatives to inform you of job openings they've heard about. Also, carry extra copies of your resume around with you. If a place isn't currently hiring, ask if you can leave a resume with them so they can contact you if something becomes available.
Just because you don't have the job you're looking for at the moment doesn't mean you still can't find ways to make some extra cash. Like myself, you can write articles for hubpages or other companies that accept freelance work. See if someone you know needs a personal assistant that they are willing to pay for their time. Also, volunteering and interning may lead to a paid position for you. Many companies end up offering volunteers and interns a paid position with them if you do a good job. So remember, stay busy and keep your eyes and ears open. You don't have to be lazy just because you're unemployed. Looking for a job can be a job in itself. Even though you'll experience some setbacks from no calls or rejections after interviews, keep trying and hopefully you'll have a job before too long.
Extra: 5 Tips for someone who lost his job or is unemployed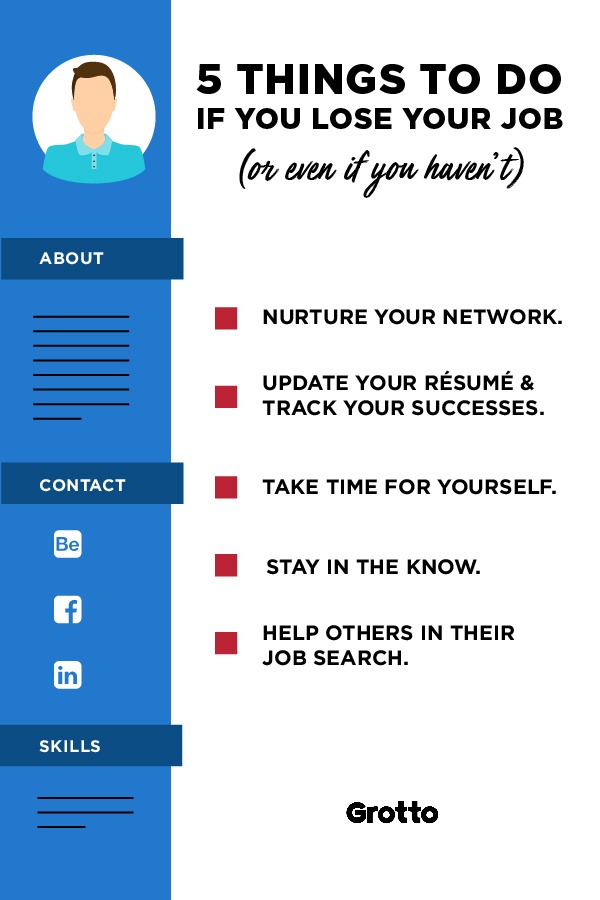 Source: Grotto
Read Also:
Thanks for reading,
Jake